See How Companies Like Yours are Growing with FPDA
"Professional growth and leadership take effort, it is built from a deep desire to constantly learn, strive for better performance and surrounding yourself with colleagues that can assist you in that journey. There is no better organization that provides this to me as a member."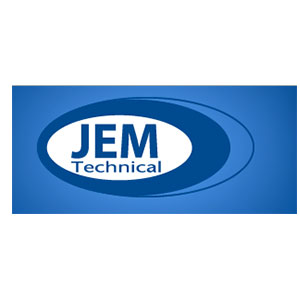 Andrea Tysdal
CFPHS, President JEM Technical
June 14, 2023
2:00PM - 3:00PM EST
Presenter: Alex Chausovsky, Vice President, Analytics & Consulting, Miller Resource Group
Zoom
A slowing macro economy is a headwind for investment, affecting everything from capacity planning to ‎capital expenditures and inventory levels. The pandemic-era swings in both supply and demand are ‎calming, but persistent uncertainties - the war in Ukraine, the Fed's interest rate policy, and the ‎severity and longevity of the economic downturn – all cloud the decision-making process. What does it ‎all mean to the distribution community? In this episode Alex Chausovsky will delve deep into these ‎critical topics. He will discuss the current Capex and inventory landscape, explore what is likely to occur ‎down the road,‎ and provide some sage advice to distributors looking for new insights and ideas to help deal with ‎the uncertainty head on.‎
view event details >
---
July 17, 2023
12:00PM - 1:00PM EST
Bill Haley, Director of Business Development, FORCE America, Inc. 
Zoom
FPDA's new virtual series in 2023 is designed to promote the industry's continuing education and professional development. With this round-robin style program, you'll be able to ask questions directly to industry experts and get the inside scoop. Register today, space is limited!
view event details >
---
July 26, 2023
3:00PM - 4:00PM EST
Presenter: Brian Bluff, CEO & Co-Founder of Site-Seeker, Inc.
Zoom
In uncertain economic times, with high employee turnover rates, and a shortage of talent, marketing has to do more with less. Fortunately, technology has provided us with the tools necessary to meet our lead generation goals. Lead and sales intelligence platforms, AI, Marketing Automation tools, and LinkedIn allow us to precisely target exact companies and people with the right job titles within companies matching our Ideal Customer Profile. This session will outline an approach to Account-Based Marketing that leverages technology to increase the efficiency of lead-generation efforts.
view event details >