2016 SPEAKERS
Herb Meyer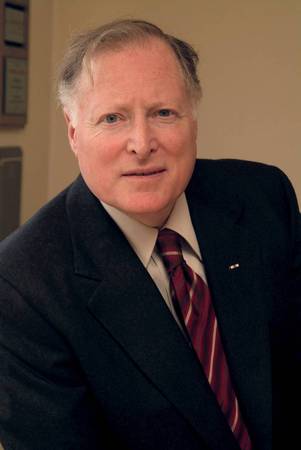 Herbert E. Meyer served during the Reagan Administration as Special Assistant to the Director of Central Intelligence and Vice Chairman of the CIA's National Intelligence Council. In these positions, he managed production of the U.S. National Intelligence Estimates and other top-secret projections for the President and his national security advisers. Mr. Meyer is widely credited with being the first U.S. Government official to forecast the Soviet Union's collapse -- a forecast for which he later was awarded the U.S. National Intelligence Distinguished Service Medal, which is the Intelligence Community's highest honor.
Mr. Meyer is author of How to Analyze Information and The Cure for Poverty.
Formerly an associate editor of FORTUNE, he has authored several books including The War Against Progress, Real-World Intelligence, and Hard Thinking. Mr. Meyer and his wife, Jill, are co-authors of How to Write, which is among the world's most widely used writing handbooks.
Mr. Meyer's essays on intelligence and politics have been published in The Wall Street Journal, National Review Online, Policy Review and The American Thinker.
Session:
---
Dr. Albert D. Bates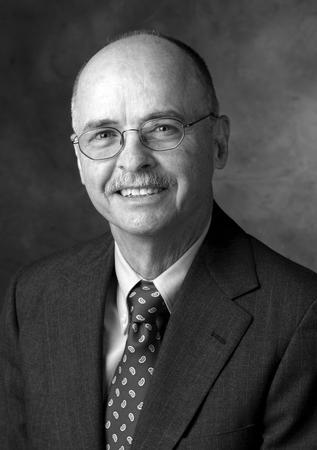 He makes approximately 100 presentations each year on topics such as Improving the Bottom Line, Getting Serious About Profit, Doing More with Less, and Pricing for Profit. He also provides strategic direction for the firm's investigation into profitability research for over one hundred different trade associations.
He has written extensively in both the professional and trade press, including the Harvard Business Review, the California Management Review and Business Horizons. In addition he writes the quarterly Profit Improvement Reports for the firm's trade association clients.
Sessions:
---
Paul Reilly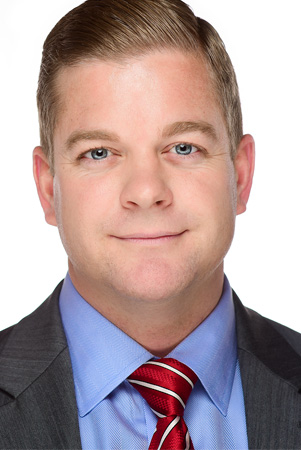 Paul Reilly is the founder and president of Reilly Sales Training. He began his training career by joining Tom Reilly Training. Although Tom Reilly Training has a rich 33-year history in Value-Added Selling, he decided to start a new sales training company with a different focus. Reilly Sales Training offers a complete range of training programs, consulting services, and training assessments. Before entering the training industry, Paul spent over fifteen years as a salesperson.
Sessions:
---
Jade West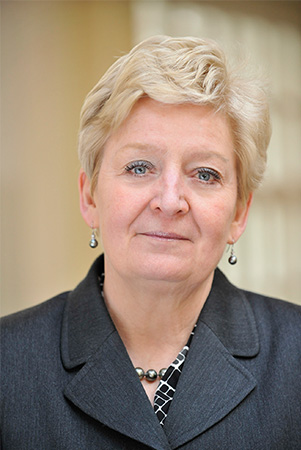 Jade West is Senior Vice President-Government Relations for NAW. Ms. West is in charge of the association's legislative activities on Capitol Hill. She is also Executive Director of the NAW Political Action Committee. Prior to joining NAW, Ms. West served as Staff Director for the U.S. Senate Republican Policy Committee and was responsible for a staff of policy experts who provide technical and policy analysis, research papers, talking points, and detailed legislative summaries to Republican Senators and their staffs. In addition, Ms. West served as Executive Director for the U.S. Senate Steering Committee.
Sessions:
---
Frank Hurtte

Frank E. Hurtte Jr., founder of River Heights Consulting, brings 28 Years of distribution industry experience and a lifetime in sales. Frank grew up in a family owned business where he was selling car and truck tires wholesale before he turned 14. During his career, Frank has gone through nearly every aspect of the wholesale business. He served as manager of a rapidly growing start-up location, ran a cluster of branches where he worked to develop future leaders and was called on to build a winning team after the merger of two companies with dissimilar cultures. Frank successfully established sales strategies in emerging markets and coordinated the efforts of a diverse group of product managers to establish a corporate-wide blueprint for success. In his role as VP Technical Sales, Frank developed and implemented a model for tracking and measuring the value-adds provided to customers.
After graduating from the University of Illinois with a degree in Computer Engineering, Frank decided to pursue a career in the business side of Automation. After joining the Allen-Bradley (now Rockwell Automation) Engineering Training Program, Frank served in Sales Management roles supporting distributor efforts. In 1991 Frank joined Van Meter Industrial first as Branch Manager/VP and then as full time Vice President of Technology.
Frank has served on the Board of Directors of the Association for High Technology Distribution and as the president of that organization. Over the years Frank has served on numerous Manufacture/Distributor Advisory Committees and defacto problem-solving groups. Frank has spoken to the Fluid Power Distributors Association, has been featured in articles by Hydraulics and Pneumatics Magazine and in Electrical Wholesaling on many occasions. In his free time Frank serves on the Board of Directors of Davenport, Iowa's River Music Museum.
Join Frank as he explores the future of fluid power distribution.
Session:
---
Ross Bernstein
The best-selling author of nearly 50 sports books, Ross Bernstein is an award-winning peak performance business speaker whose keynoted conferences on four continents and has been featured on CNN, ESPN, Fox News, and "CBS This Morning," as well as in the Wall Street Journal, The New York Times and USA Today.
Session:
---
Monday, September 19, 2016

What in the World is Going On? A Global Intelligence Briefing for CEOs
By Herb Meyer
Opening Keynote Address
Today more than ever before, CEOs and other top-level executives need to understand what is going on in the world. Key trends in politics, economics and even culture have an impact on every business, and to manage effectively, executives must know what these trends are, how they will affect our economy, and what opportunities these trends may generate for their own companies. Moreover, today's CEOs are leaders in their communities – often serving on public and community boards -- and people look to them for guidance and insight on national and international issues. In this presentation, Herb Meyer will talk about the national security, economic and cultural issues that dominate the news:
What's "the war" really all about – and why are revolutions setting the Mideast on fire? What is likely to happen in the months ahead, for instance in Iraq and Iran?
How will demographic crises in Western Europe and Japan keep those economies from growing, and what will be the impact of their economic weakness on our economy?
What demographic problems do we face in North America, and how will our businesses be affected by our own low birth rates and high rates of immigration?
What's really going on in China and India, and how will these countries' rapid industrialization affect us?
What lies behind the astounding – and under-reported -- growth of the global economy, which is bringing between 50 million and 100 million people out of poverty every year?
What opportunities will this growth provide in the decades ahead for American businesses?
How can US companies reach a global customer base that is now growing at a rate of 50 million to 100 million new customers every year?
---
UID-IN-A-DAY WORKSHOPS
Morning Sessions (select one):

1. The Real Profit Drivers: An In-depth Review of What Really Impacts Profit
Featuring Dr. Albert D. Bates
Distributors have a decision to make as to whether they want to base their actions on profit anecdotes or profit facts. This session will focus on the real keys to profit improvement.
This convention session will present the results of the largest sample of distributor profitability ever undertaken. It reveals what actually drives profit across a wide range of distribution industries. The conclusions shatter much of the conventional wisdom in distribution.
Firms that employ the right combination of the Critical Profit Variables produce a Return on Assets and a Pre-tax Profit Margin that is twice as high as the typical distributor. It is a massive difference.
The topics covered in this program include:
Does size matter?
How fast does the firm have to grow?
Can gross margin be too high as well as too low?
Is cost control an out-of-date concept as some consultants suggest?
Should firms to continue to try to lower investment levels?

2. Value Added Selling in a Tough Economy
Featuring Paul Reilly, President, Reilly Sales Training
In a competitive market, differentiation is key. What sets you apart from your competitors? Why should customers buy from you? How can you get them to return to you, again and again? What if I told you that you can compete aggressively and outsell the competition while maintaining your profitability? It's possible through Value-Added Selling, a customer-oriented philosophy focused on adding value, not cost; and selling value, not price.

Value-Added Selling is a business philosophy. It's a process that involves proactively looking for ways to enhance, augment and enlarge your bundled package for the customer. It is promising a lot and delivering more. It is contributing maximum value to—and extracting maximum value from—the customer relationship. It is selling to the customer's needs, not against the competition.
---
Managing Long Sales Cycles and Multiple Decision Makers
Featuring Paul Reilly, President, Reilly Sales Training

One of the biggest challenges facing salespeople is a long sales cycle. Long sales cycles are frustrating. Prospects seem hot and then quickly cool. Salespeople are left in sales limbo. Salespeople stuck in limbo either apply too much pressure or not enough. Too much unwarranted pressure annoys the customer. However, too little pressure and the prospect forgets about you. The end result is a frustrated salesperson and no sale.

The number of decision makers influences the length of the sales cycle. The more decision makers, the longer the sales cycle. According to Corporate Executive Board, the average business-to-business decision making group is 5.4 buyers. It takes longer to sell five people on an idea than one.

Most salespeople don't gain buy-in from all the decision makers. The goal is to apply the right amount of pressure throughout the entire organization. Light pressure applied constantly helps you stay top-of-mind.

Understanding your customer's buying process is more than identifying a decision maker. Rather than only identifying who is involved, try to understand the buyer's process. The goal is to dive deep into their process so you understand how the decision is made.
More decision makers are getting involved in the buying process. This creates longer sales cycles. To speed up the cycle, research how your customers buy and who is involved. The next step is understanding the decision maker's motivation. Identify what motivates each person. Remember, customers buy for their own reasons, not yours.

Discuss with Paul how to effectively and efficiently manage these cycles and multiple decision makers at this FPDA-Only Meeting on Monday afternoon!
---
UID-IN-A-DAY WORKSHOPS
Afternoon Sessions (select one):

1. Getting Serious About Profits
Featuring Dr. Albert D. Bates
In this follow up session to The Real Profit Drivers, Al will lead this interactive session where he and attendees will drive deeper into the discussion on how to improve profits.
Dr. Albert D. Bates, Chairman and President, is the founder of the Profit Planning Group, a research and executive education firm headquartered in Boulder, Colorado. The firm works exclusively in the area of corporate financial planning.

2. A Lobbyist's Preview of the 2017 Presidential Administration's Business Landscape Regulatory/Legislative/Political Outlook
Featuring Jade West, NAW
The 2016 U.S. Presidential Election has become a drama full of plot twists and genuine surprises. When we gather together in September, we will know the names and platforms of the Republican and Democratic Presidential Nominees. During this program, Jade West will provide her expert perspective and projections for the outcomes of a Republican or Democratic Presidential administration beginning in 2017, and the possible effects on the business landscape for the wholesale distribution industry.
---
ELI/YES Luncheon

Does it Really Matter?
Featuring Jade West, NAW

While our democracy is "government of the people, by the people and for the people", do you feel connected to the political process? Do you follow regulatory policy that impacts or may impact your business? Are you engaged in or do you contribute your ideas at the local, state or federal level? Join us as Jade West, Senior Vice President-Government Relations, NAW, discusses the inner workings of the political process and the impact you can make through active engagement in the political process. Be sure to join this conversation!
---
Tuesday, September 20, 2016

FPDA-Only Business Sessions
FOCUS ON THE FUTURE OF FLUID POWER DISTRIBUTION
AT THE FPDA BUSINESS SESSION
8:00 am – 11:30 am

The FPDA Business Session is overflowing with learning experiences for each attendee. Here are the highlights:
Get the latest industrial economic outlook from Joe Calvello of Cleveland Research.
Learn from peers during the Member-to-Member program segment. Hear from Gordon Weiler of Daman Products about their Fluid Power Challenge experiences; Listen as Bob Decker of Livingston & Haven shares how their company aligns themselves with suppliers; and hear from Keath Ford at Kaman about how to create a powerful online presence designed to create leads.
Learn about the FPDA Mentoring Program.
Hear from consultant Frank Hurtte of River Heights Consulting who will look into the future of the fluid power distributor. This is a do not miss program!
---
Wednesday, September 21, 2016

The Champion's Code: Building Relationships through Life Lessons of Integrity and Accountability from the Sports World to the Business World
By Ross Bernstein
Closing Keynote Address
9:00 am – 10:30 am
Ross' program is based on a series of books he wrote in which he was able to interview more than 500 professional athletes and coaches that all had one thing in common — they were all members of championship teams. In his research he concluded that the same metrics and characteristics that were common among champions in sports, were also common in peak performers in business. As he learned, champions have a very unique DNA — and his goal in this closing keynote session is to get audience members thinking about their own DNA — and about the differentiators they possess which would ultimately lead customers to choose to do business with them. At the core of his message is the simple fact that we like to do business with people who we trust, who we like, and who just "get it" — champions. In an engaging, provocative, and visually entertaining style, Ross will use inspirational stories and poignant life lessons from the world of sports to show attendees how to:
Create a "culture of excellence" by giving extraordinary customer service
Generate momentum by utilizing the "currency of karma"
Follow their moral compasses to win "the right way," with respect and integrity
Be better leaders and create more "buy-in" by embracing change and failure
Evolve from "order takers" to "trusted partners" by enhancing the quality of their relationships