Business Discounts

Motus Logistic soffers its customers world-class management transportation services geared at improving their LTL freight process. Utilizing our proprietary Transportation Management System (TMS), Motus Logistics customers get the advantage of rate-shopping carriers for every shipment, creating documents (such as BOL's) on demand, generating reports, viewing consolidated tracking information, and much more. NAHAD Members are eligible for a no-cost analysis of their LTL and Small Parcel data, offering a best-in-class benchmark for your current rates.Link to Details >
---
Create a High Performance Workforce

Finding, training and keeping the right people in the right jobs is critical to your business success. To address this important issue, FPDA has formed an alliance with a leading global assessment provider, Profiles International. Profiles International offers assessment solutions that enable organizations to select the right people and develop them to their full potential. Their solutions help client's screen-out unsuitable candidates, match jobs that fit with inherent capabilities, understand strengths and limitations of successful onboarding, enhance performance, and maximize their contribution to the organization.
Link to Details >
---
Audio and Web Conferencing Solutions

In today's competitive environment, staying in touch with all the key players while finding ways to reduce costs is at the top of everyone's list. FPDA has partnered with Connex Intl, a global conferencing provider to bring audio and web conferencing solutions to you, our members, at discounted rates. Connex Intl has cost effective solutions to help you deliver your message effectively and instantly whether your audience is scattered around the US or the globe – 24/7.
Link to Details >
---
Shipping

Lower costs and increase margins when you ship with YRC Freight, the original LTL (less-than-truckload) experts. FPDA has negotiated special rates for members on qualifying LTL shipments. YRC Freight delivers flexibility and reliability to your supply chain through a comprehensive North American network and a broad portfolio of standard, guaranteed, expedited, specialized, and Canada and Mexico cross-border LTL services. YRC Freight invented LTL, bringing you more than 85 years of innovation – that's Confidence Delivered.
Link to Details >
---
Car Rental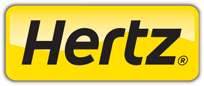 Take advantage of car rental savings through the Hertz Business Account Program. Hertz can offer special car rental rates and other benefits.
Link to Details >
---
Credit Card Processing Services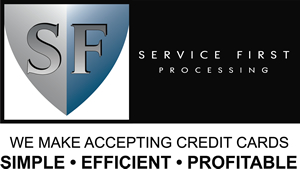 Service First Processing (SFP) is a leading provider of credit card and ACH / check processing services. We make accepting credit cards simple, efficient and more profitable for your company. FPDA and SFP have put together a special "members only program" that is designed to reduce your cost of credit card processing while improving your level of service and support. This member program can enhance your company's profitability through 3 easy steps:
1. SFP will provide your company a savings proposal based on your business unique processing needs and our consultative analysis.
2. If you decide to try the FPDA / SFP program you will be provided with the necessary equipment and training as well as a 60 Day Trial Period.
3. In addition to your initial cost reduction, ten percent (10%) of the net processing revenue that SFP generates from your account will be rebated back to you on an annual basis.
Link to Details >